— Coliving
at la roche
cotard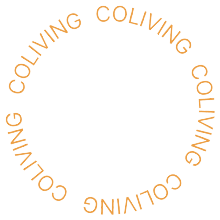 LIFE IN A CASTLE: COMFORT, SPACE & MODERNITY
Only 20 minutes from Tours (Loire Valley), La Roche Cotard estate opens its doors to future tenants in search of a new experience, a source of tranquillity, well-being, inspiration and sharing.
COMMUNITY LIVING, IN OVER 500M² OF LIVING SPACE
Are you up for communal living but want to keep the luxury of a private home? The exceptional size of the common areas gives you the choice of calm or conviviality.
Live in a well located, well equipped dwelling
and at favorable cost.
Create excitement
collective and stimulate creativity.
Facilitate the
practice of various activities.
The wide open spaces are also found outside.
The 10-hectare enclosed private park, planted with two-hundred-year-old cedars, will be the setting for your walks, runs and also for your summer meals: the terrace bordering the park is equipped with a large barbecue. To accompany this barbecue, the vegetable garden is at your disposal to grow your favorite seasonal vegetables.
Are you a swimming enthusiast? The 10x5m swimming pool is waiting for you to enjoy (unheated, open from June to September)
You will also find outside practical facilities such as :
– A private car park
– A bike and motorbike garage
– A ping-pong table & a petanque court
NATURE :
EVERYWHERE,
ALL THE
TIME
PUT DOWN
YOUR SUITCASES,
ENJOY
THE VIEW
The rental of a private room is all inclusive.
– Access to your own room and common areas
– Wifi subscription
– Electricity/water/heating
– Cleaning of common areas
– Maintenance service / assistance in case of problems
– Kitchen equipped with all necessary appliances, dishes and kitchen equipment
– Linen: bed linen and shower towels
– Access to the laundry room to wash and dry your clothes
– Cleaning equipment for your private rooms.
We also live on the property, in an annexed residence, and are therefore at your disposal to facilitate the best experience.
— Coworking
at la roche
cotard
Looking for an office in the middle of nature?
We are proud to present a coworking space, located in the former workshops and stables of a 15th century castle, surrounded by 10 hectares of parkland.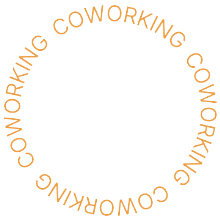 In order to create a place to live that reflects its inhabitants, we are open to, and even looking for, tenants who could suggest improvements and share their wishes and ideas in terms of the operation, facilities, and activities within the manor.
We want the estate to grow with those who live there.
Encounters
that make
sense
French, European or international, we welcome people from all over the world.
Take advantage of the cultural richness offered by Coliving!
"I had the chance to spend several months at La Roche Coliving. It was a great experience! The castle is superb, comfortable, tastefully renovated and modern. The living rooms, the office, the fireplace, the park, the whole environment makes for an outstanding living environment. I would definitely recommend this cosy coliving if you have the opportunity to stay there."
Christopher
Freelance IT developer
"La Roche Cotard is a unique place to live and work from! It's a beautiful castle, calm and close to everything, with a great community. Julien and Raphaelle are fantastic hosts. Highly recommend staying here!"
Florian
Strategy & corporate finance consultant
"Very nice property, very well restored. Great welcome and availability of the hosts! Spacious rooms, many bathrooms. Very nice and quiet outside. To discover!"
"The château has been lovingly restored by Julien and there's something beautiful around every corner. Each room is so spacious and tastefully decorated with big comfortable beds, gorgeous antique furniture, and views of the park."
Kelly
Communication manager
— LOcation :
a matter of
minutes
Have a question?
Contact us!
2 minute walk from a shopping mall with a supermarket, organic grocery shop, and gas station.
5 minute drive from the town centre with restaurants, bars, shops, wine shop, boutiques, tobacco/press and the Langeais castle.
5 minute drive to Langeais train station.
15 minutes by train from Tours centre, 25 minutes by car.
Tours – Paris Montparnasse station: 1h10 by TGV